Reading specialist self-publishes book to increase literacy and a love of reading.
Rita Wirtz is a language arts and reading specialist with a BA in English and speech and a master's degree in reading. She has helped students with reading skills for more than 40 years as an instructor in K-12 classrooms, labs and clinics. She also gained valuable experience as a high school English teacher, principal, college professor, ESEA program evaluator, curriculum developer and keynote speaker.
Called to action
Wirtz began writing Reading Champs: Teaching Reading Made Easy in 2008 after noticing how many kids were not proficient in reading and that pleasure reading was losing ground. She believes that parents, homeschoolers and teachers, when given specific strategies that really work, can polish the art and craft an easier way to think of reading.
The research for Reading Champs included field-testing every mini-lesson in nearly 600 K-12, bilingual and special needs classrooms. Wirtz chose to self-publish her book because she had lost her established speaking audience while caring for her late husband and needed to publish without the support of a traditional publisher.
Encouraging a love of reading
Global distribution of her book is important to Wirtz as she intends for her book to supplement existing curriculum and reading programs in order to improve children's literacy around the world. She wants kids everywhere to enjoy reading again.
Since self-publishing Reading Champs, Wirtz continues to write to inspire, inform, persuade and entertain readers. She very much enjoys sharing her years of interesting stories and loves to learn the stories of others.
Rita Wirtz shares what it felt like to hold her book for the first time.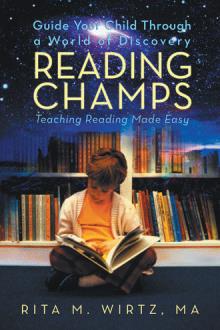 About the Book
Reading is one of the most important fundamental skills that children learn. Unfortunately, many children still struggle to read proficiently, leaving parents to seek alternative educational environments and educators to seek innovative teaching methods. With that in mind, seasoned reading specialist Rita Wirtz shares a commonsense, time-tested reading guide that offers a step-by-step approach for successfully instructing the fundamentals of reading to readers of all ages.
Wirtz, a language arts and reading specialist who has taught at all levels for forty years, presents mini-lessons that focus on basic phonics instruction, proven strategies, and specific skills to help students:
recognize words
increase reading speed and fluency
build and boost vocabulary
correct basic reading errors and difficulties
build confidence as readers
Reading Champs provides fundamental building blocks and success secrets for any parent, tutor and teacher with an aspiration to transform struggling readers into reading champions.
Reader Praise
"Teaching my first child to read has been SUCH a struggle in this house! Love the way Wirtz breaks it down step-by-step with clear instructions to walk you (and your kid!) through. So helpful!" Continue Reading >>
To learn more about Wirtz's literary cause, visit her website and blog and follow her on Instagram, Facebook and Twitter.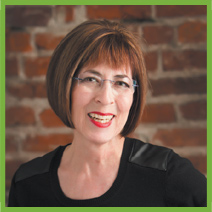 "In a couple of pages per topic, readers can 'dip in' and discover just that one morsel that makes a difference in your life as a coaching champion."
Rita Wirtz
By clicking "Request My Free Consultation", you are providing your electronic signature, voluntarily authorizing LifeRich Publishing and its affiliates to contact you using a manual or automated telephone dialing system and send you advertisement or telemarketing messages by email or text/SMS/MMS message to the address and phone number you have provided above. You are not required to agree to this in order to buy products or services from Balboa Press. You certify that you are over the age of eighteen (18). You'll get up to ten (10) messages per month. Standard message and data rates may apply. Click here to view our privacy policy.