Make Self-Publishing a Book Your Next Adventure
Everyone has a story worth sharing, and with the right message your book can impact readers in a positive way. Whether you share your favorite recipes, advice on parenting, tips on saving money, or a personal life experience, LifeRich Publishing can help you successfully publish your book.
Why you'll love LifeRich Publishing Company:
Publishing Packages - By offering a variety of publishing package, LifeRich enables you to bring your book to market in a way that makes sense for your goals and audience.
The Reader's Digest Platform - By publishing with LifeRich Publishing, an imprint of Reader's Digest, you will have unique marketing and promotional opportunities through Reader's Digest.
Author Education - You'll gain access to a variety of online resources assembled by editors at Reader's Digest to help you continually learn and improve your writing techniques.
Take the first step to publishing today
Fill out the form on this page to request your free publishing guide and start your self-publishing journey.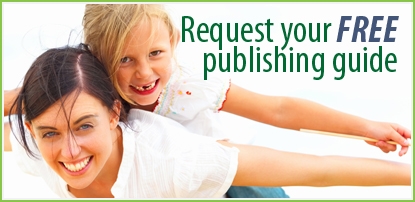 By clicking "Claim My Free Guide", you are providing your electronic signature, voluntarily authorizing LifeRich Publishing and its affiliates to contact you using a manual or automated telephone dialing system and send you advertisement or telemarketing messages by email or text/SMS/MMS message to the address and phone number you have provided above. You are not required to agree to this in order to buy products or services from LifeRich Publishing. You certify that you are over the age of eighteen (18). You'll get up to ten (10) messages per month. Standard message and data rates may apply. Click here to view our Privacy Policy.