Why Us? - Author Resources
23 Contemporary Writers You Should Have Read by Now
In a fair world, these critically acclaimed authors would be rocking the bestseller list. If you haven't discovered them yet, our Books Editor has set you up for some incredibly memorable reads.
By Dawn Raffel
Daniel Woodrell
You might have seen Jennifer Lawrence's breakout role in Winter's Bone, but did you know the movie is based on a novel by the audaciously talented Woodrell? The author of nine widely-praised novels is sometimes described as a master of Ozark noir, but his gripping narratives and pitch-perfect language transcend genre. His most recent is The Maid's Version. Start with: The Death of Sweet Mister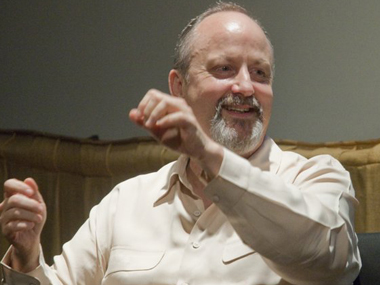 Photo Credit: Mike Yoder
Frederic Tuten
At once daringly inventive and acutely aware of the human heart, Tuten can move seamlessly from magic realism to more traditional prose. Tuten's novel The Adventures of Mao on the Long March is a modern classic (The New York Times called it "almost too good to be true," when it was first published in the 70s), and Walter Mosley is among his most devoted fans. In his recent book, the story collection Self Portraits, Tuten writes about loss and the passage of time with wit, brio, and heartbreak. Start with: The Green Hour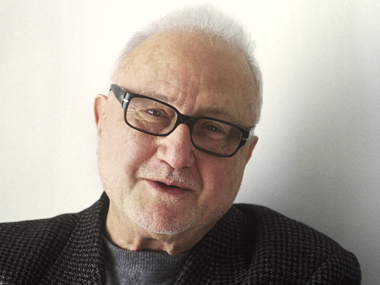 Photo Credit: Dominique Nabokov
Kate Bernheimer
Like most of us, Bernheimer loves fairytales—and she also loves to turn them on their ear. Her strangely moving stories, such as the eight collected in Horse, Flower, Bird, combine fantasy with deep wisdom; the illustrations by Rikki Ducornet are an added delight. Bernheimer also wrote a trilogy of fairytale-inspired novels and edited two anthologies that take beloved myths as inspiration, spinning them into delectable grownup pleasures. Start with: The Complete Tales of Ketzia Gold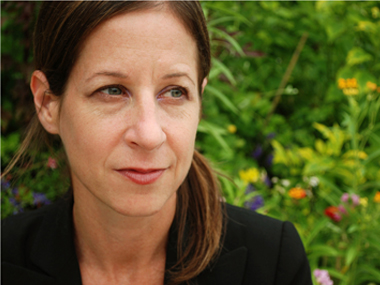 Photo Credit: Cybele Knowles
Elizabeth Spencer
Spencer is a quiet literary lion. Now 92, she has published novels and story collections steadily since 1948, and is perhaps best known for The Light in the Piazza, which later became a Broadway musical. Her fans include Alice Munro, and her close friend Eudora Welty wrote of her: "It has never been 𠊍oubted that Elizabeth 
Spencer knows the small,
 Southern, backwoods 
hill town down to the
 bone. This she transforms 𠊋y the accuracy of her
 eye and ear, talent and
 a certain prankish gaiety
 of spirit into a vital
 and absorbing novel." Her latest book, published in her tenth decade, is titled Starting Over. Start with: The Light in the Piazza and Other Italian Tales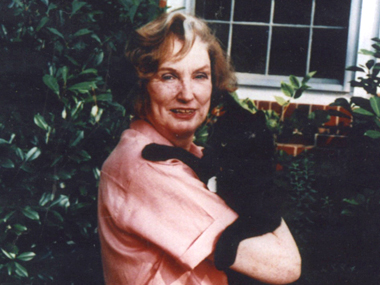 Diane Williams
Williams' stories, in collections such as Excitability, are as far out on the cutting edge as you can get. The New York Times once called her "a double-agent in the house of fiction." The widely-anthologized author eschews chronology and just about every other narrative convention, yet her stories resonate powerfully because, on a deep, almost eerie level, they evoke the inner life. Start with: Vicky Swanky is a Beauty
Photo Credit: Bill Haward
Karen Tei Yamashita
Though Yamashita was a finalist for the National Book Award with I Hotel, about San Francisco's Asian community in the 60s and 70s, she hasn't gained the broad recognition she richly deserves. I Hotel is her sixth novel and most ambitious work to date; this 640-page epic story is made up of interconnected novellas, all centered at the hotel where people, politics, ideals, and history come together. Start with: I Hotel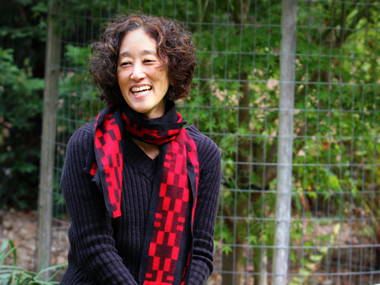 Photo Credit: Carolyn Lagattuta
Brian Evenson
Evenson's thrillingly unnerving books have won awards for mystery, horror, and literary fiction; this is work that's scary on a deep level. Perhaps Peter Straub put it best: "Whenever I try to describe the resonant and disturbing literature that Horror, whether acknowledged or not, lately has found itself capable of producing, I find myself alluding to Brian Evenson…[He] places himself furthest out on the sheerest, least sheltered narrative precipice—narrative at the far edge of narrative possibility…" His most recent books are the story collection Windeye and the novel Immobility, both finalists for a Shirley Jackson Award. Start with: Fugue State
Photo Credit: Valerie Evenson
Terese Svoboda
Svoboda does it all: novels, stories, memoir, biography, poetry that pops up in The New Yorker from time to time, and even a libretto. Her work spans continents and an astonishing breadth of subject matter, including mermaids, pirates, conquistadors, and ghosts to American veterans (Back Glasses Like Clark Kent), cattle herders on the Nile, and a young woman seeking self-discovery (Bohemian Girl). With Svoboda, you can expect the unexpected—and a big heart beating under every surprising line. Start with: Trailer Girl and Other Stories, a mix of novella and stories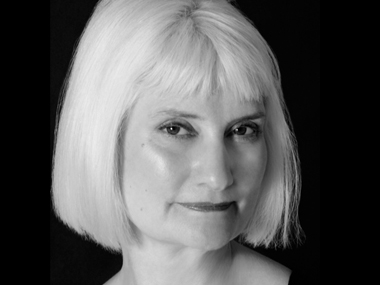 Photo Credit: Joyce George
Joan Wickersham
Wickersham's most recent book is The News from Spain, a refreshing, elegant exploration of real, grownup love, with all its complications, consolations, and imperfect beauty. Few people write about the emotion with this much honesty and intelligence. Her memoir, The Suicide Index: Putting My Father's Death in Order, was a finalist for a National Book Critics Circle Award. Start with: The News from Spain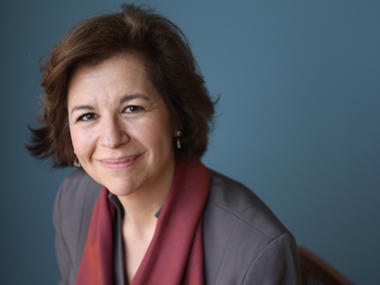 Photo Credit: Michael Lionstar
Percival Everett
The prolific Everett writes brilliantly about family, race, mortality, and even the act of storytelling itself. His innovative and often blisteringly funny books (such as Erasure and the deliberately confounding Percival Everett by Virgil Russell) will make you reconsider long-held assumptions. As The Los Angeles Times says, "Percival Everett has made a career out of flouting expectations." Start with: I Am Not Sidney Poitier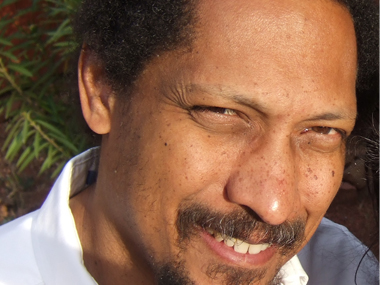 Kevin Canty
Montana-based Canty (Where the Money Went, Everything) has been rightfully compared to Richard Ford and Russell Banks. There's a strong sense of place in Canty's beautifully rendered novels and stories, but his work goes far beyond any notion of regionalism. His talents involve taking dark subjects such as divorce and mortality, suffusing them with wit and empathy, and arriving at unexpected, believable redemption. Start with: Everything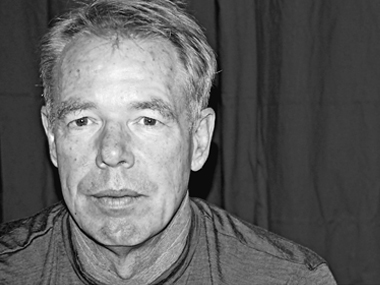 Steve Stern
Stern, who draws inspiration from Yiddish folklore, is a master of the rollicking good tale. He's been called the successor of Isaac Bashevis Singer, but his exhilarating narratives—many of them set in the American South!—are entirely original. The Book of Mischief, among others, is a treat for anyone who enjoys magic, mayhem, and an invigorating investigation of life's mysteries. Start with: The Book of Mischief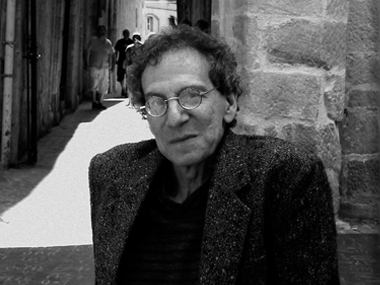 Photo Credit: Sabrina Jones
Christine Schutt
Schutt, who was a finalist for the Pulitzer Prize for her novel All Souls and a finalist for the National Book Award for her novel Florida, is known both for her gorgeous prose and for her fierce insights into marriage, money, class, and desire. She's also an innovative stylist—an original you will want to read and re-read. Her most recent is Prosperous Friends. Start with: Souls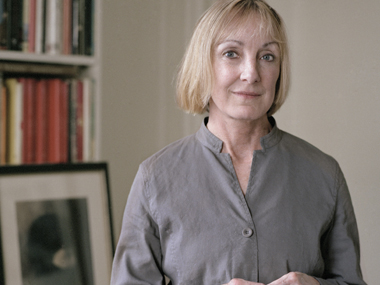 Photo Credit: Nina Subin
Mary Miller
Miller is both a fresh new voice and a wise old soul. Her debut novel, The Last Days of California (following a well-received story collection, Big World) is a road trip novel written from a teenager's perspective; it's a funny, moving, and piquant look at American culture. Miller is a writer poised make her presence felt for a long time. Start with: The Last Days of California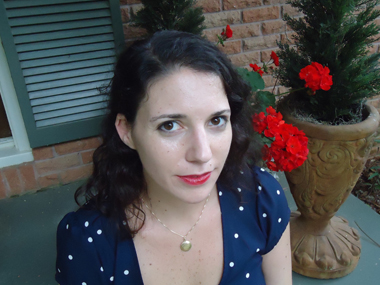 Photo Copyright: Mary Miller
Robley Wilson
Novelist, short-story writer, and poet Wilson is under-recognized despite serious critical acclaim. Much of his work is set in Maine (though an indelible novel, The World Still Melting, takes place in Iowa), and the land itself sometimes feels like a character. Now 83, he's writing some of his strongest work. T.C. Boyle described Wilson's most recent book, Who Will Hear Your Secrets? as "stories of power and persuasion by one of the living masters of the form." Start with: The World Still Melting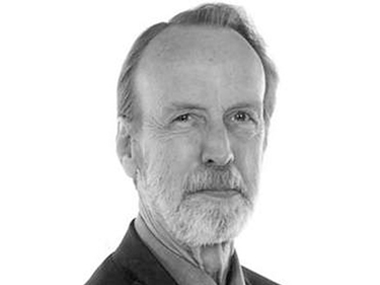 David Gates
Gates entered millions of our homes every week as a culture writer for Newsweek, but fewer people know he is a ferociously gifted fiction writer. His first novel, Jernigan, a riveting black comedy about a man on the edge, was a finalist for the Pulitzer Prize; Preston Falls is a darkly comic novel of a marriage gone bad. Gates, if you're reading this, please write another! Start with: Preston Falls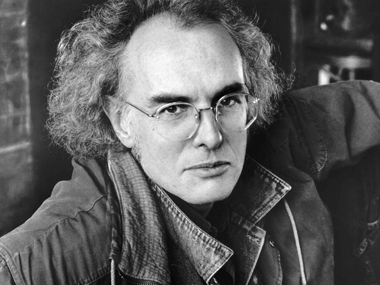 Photo Credit: Marion Ettlinger
Merrill Joan Gerber
Gerber had millions of fans for the short stories she wrote for Redbook back in the 80s and 90s. Fewer people know about her novels, and that's too bad, because they are whip-smart with a bit of a bite. Her latest, The Hysterectomy Waltz, takes place in the not-so-distant past, when doctors routinely prescribed the surgery to women who didn't necessarily need it. Gerber's depiction of a cloddish medical establishment is harrowing, but her heroine's wicked sense of humor keeps you turning these provocative pages. Start with: The Kingdom of Brooklyn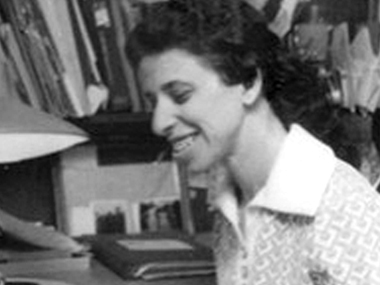 Victoria Redel
One could say that Redel alternates between prose (four books, most recently Make Me Do Things) and poetry (three), but that's not quite it, since her fiction is suffused with one gorgeously poetic line after another. She's a great storyteller—her novel Loverboy was made into a movie starring Kyra Sedgwick—and has the ability to make every sentence shimmer. Start with: The Border of Truth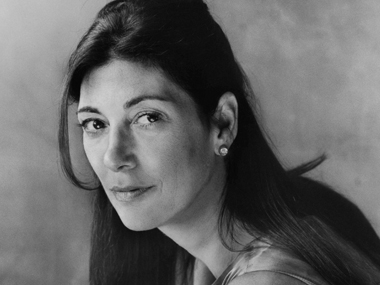 Michael Kimball
Kimball's books have been translated into a dozen languages, and he always seems this close to attracting the wide audience he deserves in the United States. His strongest novel, Big Ray, is an unflinching portrait of an abusive father whose death the narrator still grieves; it's not what you'd call an easy read, but it is a transformative one. Kimball's language is so deceptively simple that you don't always see him creeping up on you with profound truths. Start with: Big Ray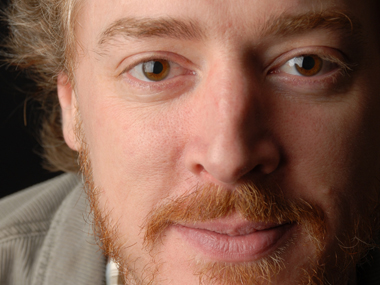 Photo Credit: Rachel Bradley
Paule Marshall
Paule Marshall's novels, like Brown Girl, Brownstones and Praisesong for the Widow are considered groundbreaking works of African-American literature, but they should be required reading for everyone. Marshall, who was mentored by Langston Hughes, writes with passion and precision about immigrants from the Caribbean. The novels have aged as well as their author, now 85; her most recent book was the striking memoir Triangular Road. Start with: Brown Girl, Brownstones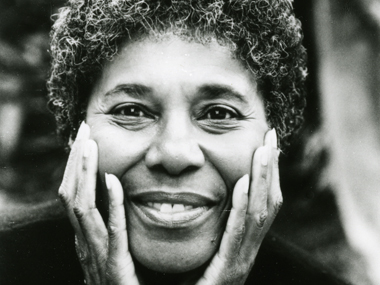 Photo Credit: Daniela Redda
Pamela Erens
Everyone who has the good fortune to pick up one of Erens' two novels becomes a fan. Whether writing about teenagers at boarding school (The Virgins) or a loner at the end of his tether (The Understory), Erens has a gift for making you want to spend time in her characters' company. Then you want to scout her other fans to discuss your good fortune of discovering her talents. Start with: The Understory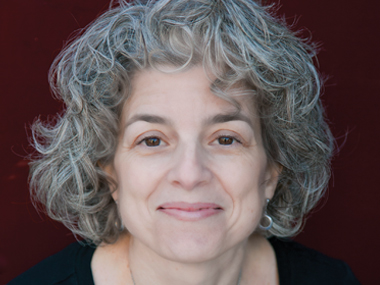 Photo Credit: Miriam Berkley
Kyle Minor
Minor has written two story collections and is rapidly gaining a devoted fan base. The characters in his latest, Praying Drunk, lead hard lives, often marked by loss and violence. Minor gets to both the nitty gritty and the larger questions about life, art, and faith. Daniel Handler (aka Lemony Snicket) wrote: "I finished this book with my heart pounding and grateful, my coffee cold and my smile wide and crying like a baby." Start with: Praying Drunk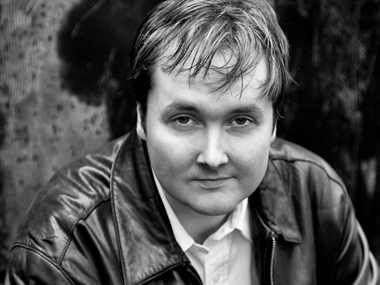 Photo Credit: Miriam Berkley
Stuart Dybek
Dybek writes about the immigrant experience in his modern classic The Coast of Chicago; he also writes, in crystalline prose, about Italy and about destinations found only in the heart and mind. The MacArthur genius fellow has two books out in June 2014, Paper Lantern: Love Stories and Ecstatic Cahoots: Fifty Short Stories. Here's a story in just two sentences, called "Inland Sea": Horizon, a clothesline strung between crabapples. A forgotten dress, that far away, bleached invisible by a succession of summer days until a thunderstorm drenches it blue again, as it is now, and despite the distance, a foam of rain drops at its hem sparkles, just before the wind lifts it into a wave that breaks against the man framed in a farmhouse doorway. Start with: The Coast of Chicago, then add his new titles to your summer reading list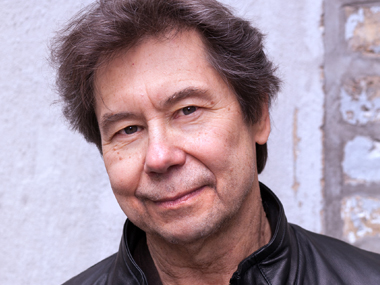 Photo Copyright: Jon Randolph
Article provided by Trusted Media Brands, Inc.
By clicking "Request My Free Consultation", you are providing your electronic signature, voluntarily authorizing LifeRich Publishing and its affiliates to contact you using a manual or automated telephone dialing system and send you advertisement or telemarketing messages by email or text/SMS/MMS message to the address and phone number you have provided above. You are not required to agree to this in order to buy products or services from Balboa Press. You certify that you are over the age of eighteen (18). You'll get up to ten (10) messages per month. Standard message and data rates may apply. Click here to view our privacy policy.